1
« on: May 06, 2015, 09:23:58 AM »
Finally got out of Riverside at Friday 6 pm with my Brother his wife and boy in my 5th wheel. Took a little time getting up the hill but finally got on 395 and speeds were good and traffic was not too bad. Got into Silver Lake campground about 12:30 am. Crisp and cool with lots of stars. Saturday Woke up had morning breakfast with biscuits and gravy at Silver lake resort and a little morning fish at Silver Lake. Lake Level was high but no fish that morning. Josh did get 1 High Sierra Lobster.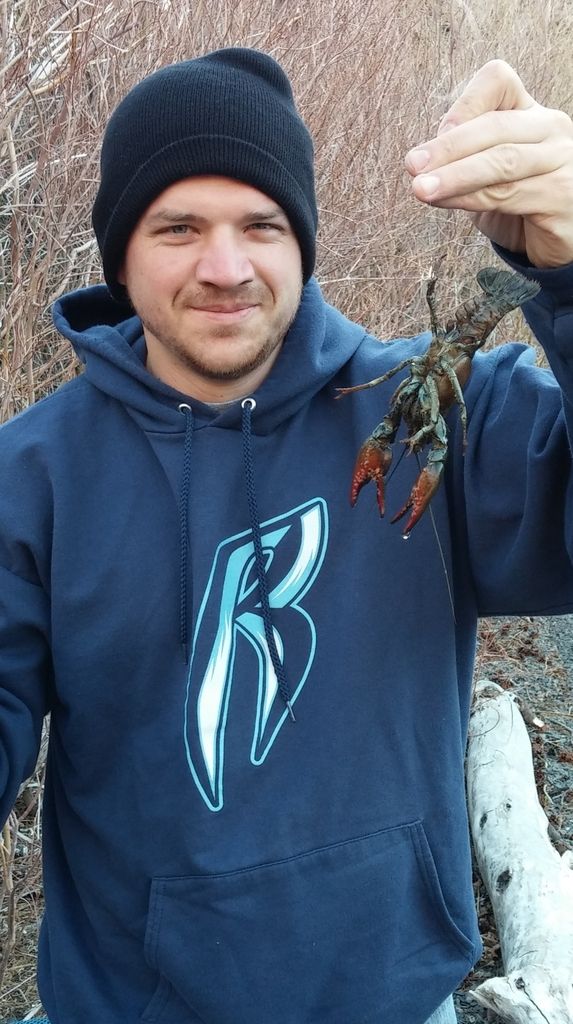 Headed over to Lower Virginia for a late morning early afternoon fish. Lake level was same as the last few years, I would say high/normal. Lots of people and lots of fish. Hitting green power bait. Was able to release about a dozen. Nothing to brag about so no fish picks. Back to camp Silver Lake for a nap and evening fish and the Silver Lake gave up no fish again. Wind was up poles were low. Dogs over the fire for dinner.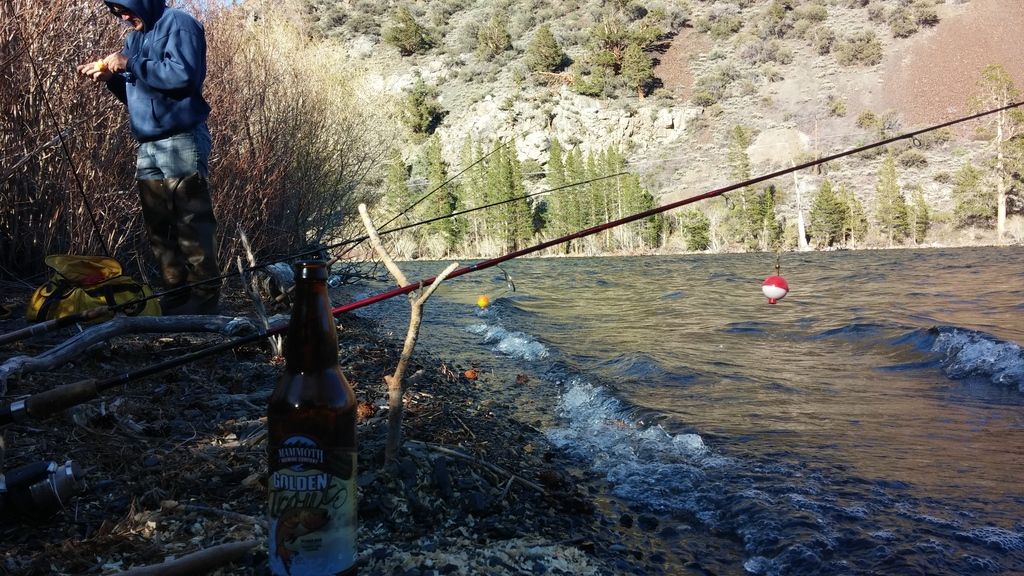 Sunday decided to try Grant lake in the morning and the Lake is way way low and after 2 spots got 1 nice little rainbow.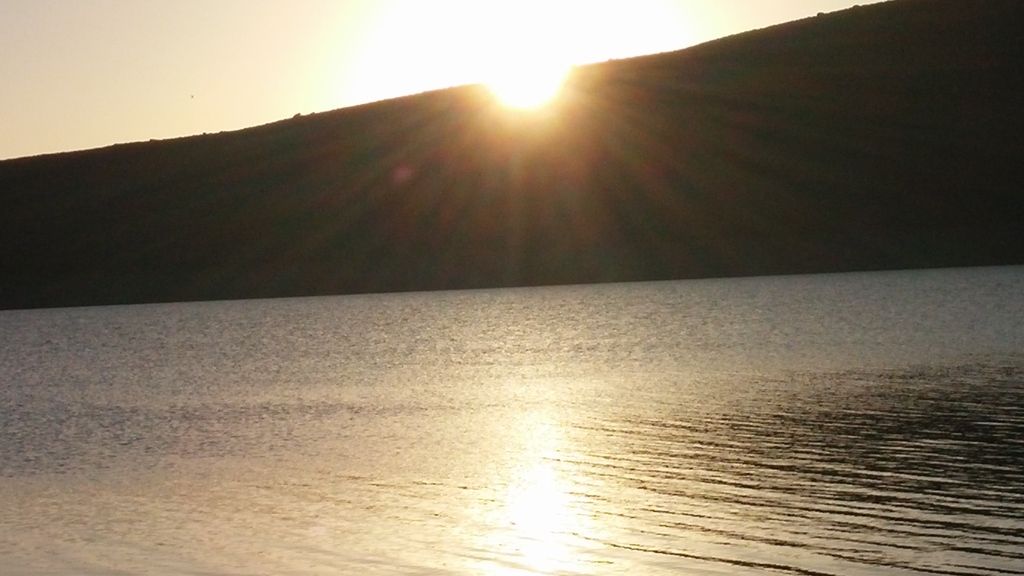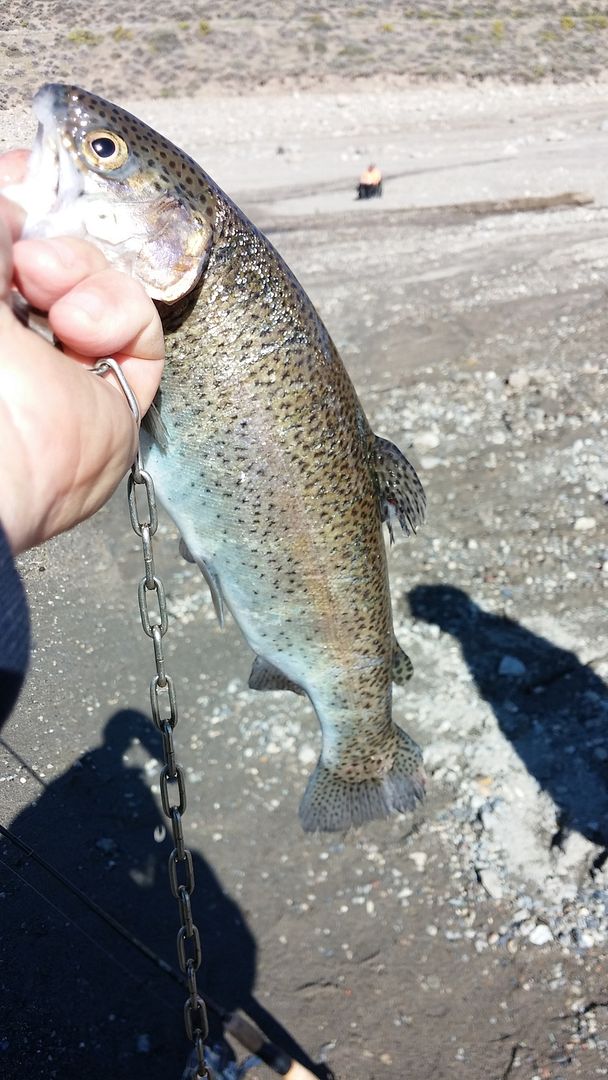 Had breakfast and headed up to Rock Creek Lake. Could see all the work they were doing on the road but none was happening while I was on it. Got to Brown's beach (boat launch area) and set up. Some people were fishing but not a lot. Lake is lower than October last year. Fishing was slow but I was able to get about 8 and release 4. Weather came up and we had some snow flurries. One thing that was strange is the Power Plant Creek was dry, no water out of it at all. I have never seen that creek by the docks not running. Not sure what it means. The next creek down with the walking bridge was running like normal. Open faced Turkey at Toms Place for dinner.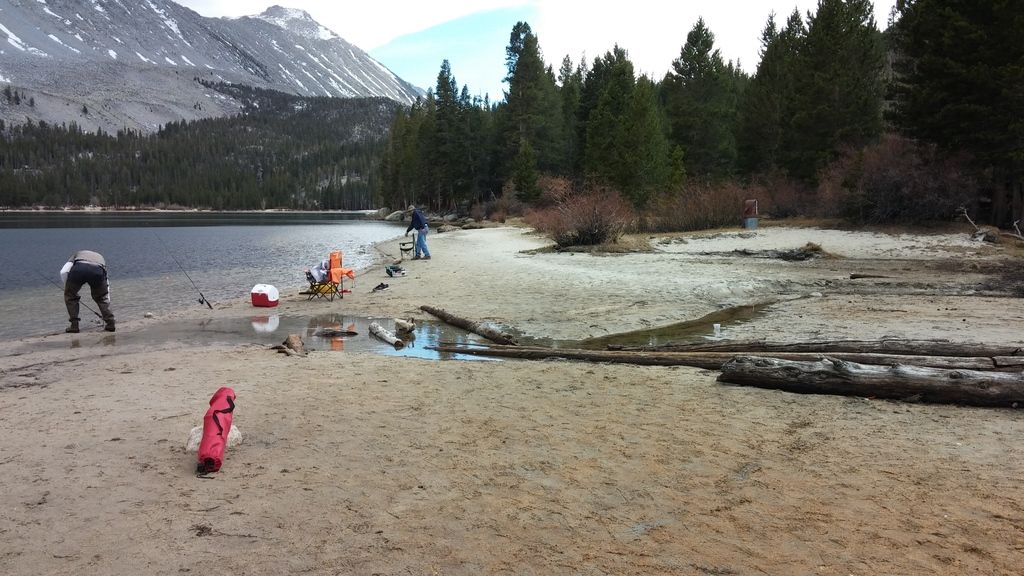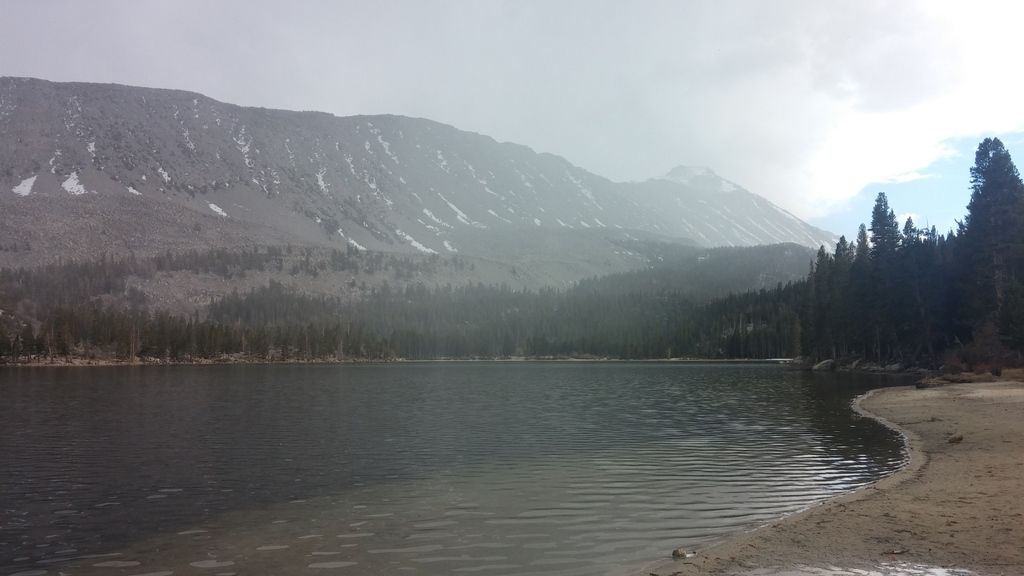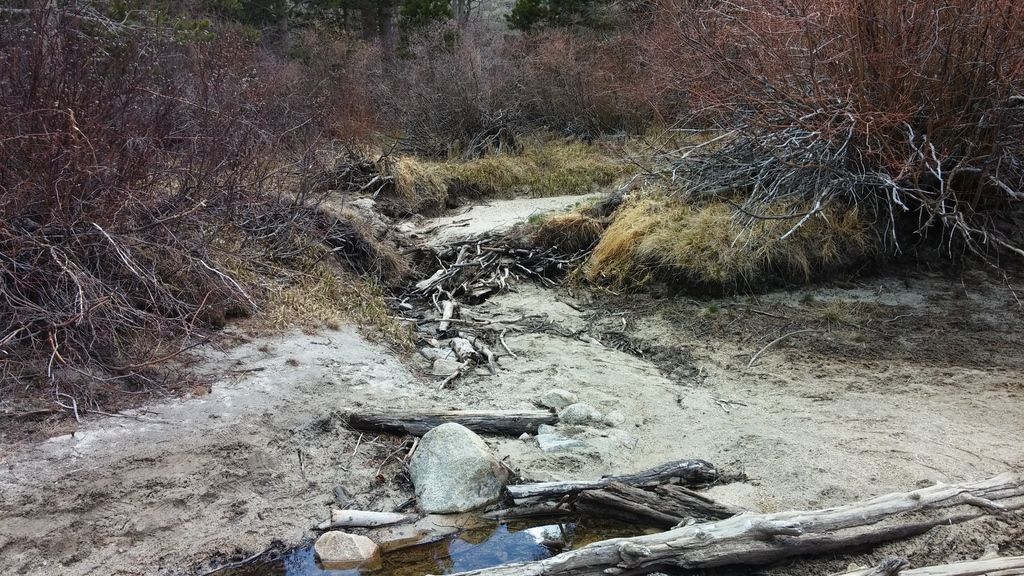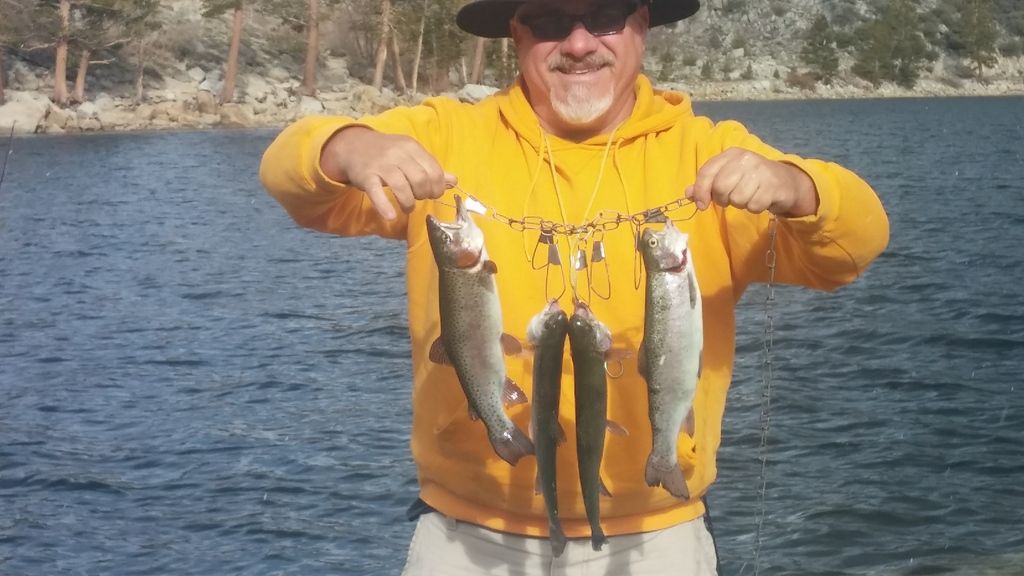 Monday woke up early and hit the back side of Crawley. Got the sun coming up and some really nice fish. Not a lot but very good Quality. Also broke off 2 times middle of my 2 lb leader. I up graded to 3lb after that. A Toyota Tundra rolled up on us and a guy gets out that looks normal. No writing on the truck and no uniform. The guy lifts up his shirt to show a badge and says "Fish and Game". Backside of Crawley Monday late morning a week after opener. Can't be 7 people total back there fishing and he is undercover. He was very nice and respectful as were we back to him. We all checked out fine but I though wow I bet there is a better place to be checking.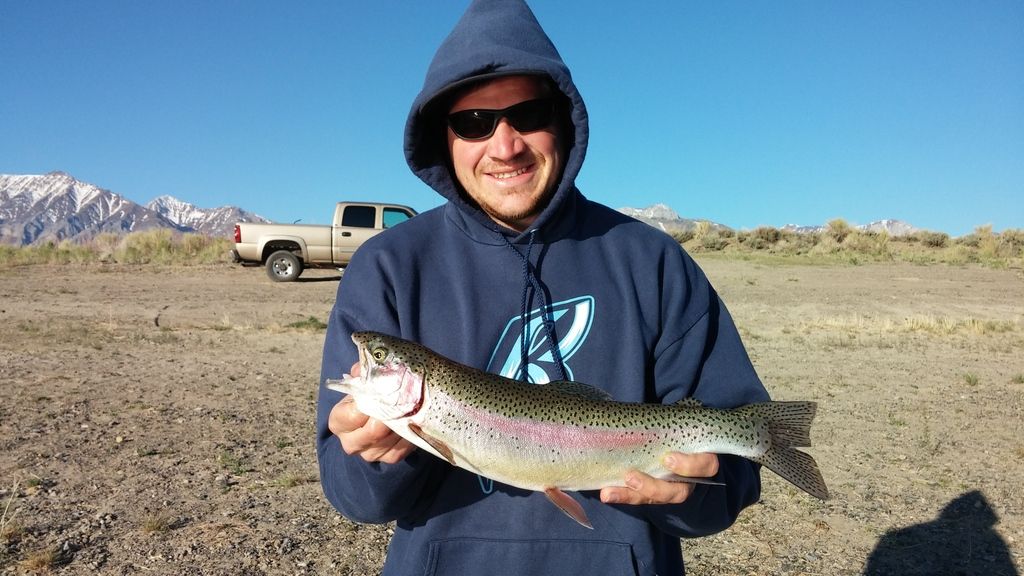 Back to camp for lunch and then back to Crawley for afternoon fish and again very nice fish. Hit Mammoth and Roberto's for dinner. Ice Cold Beer and fajita.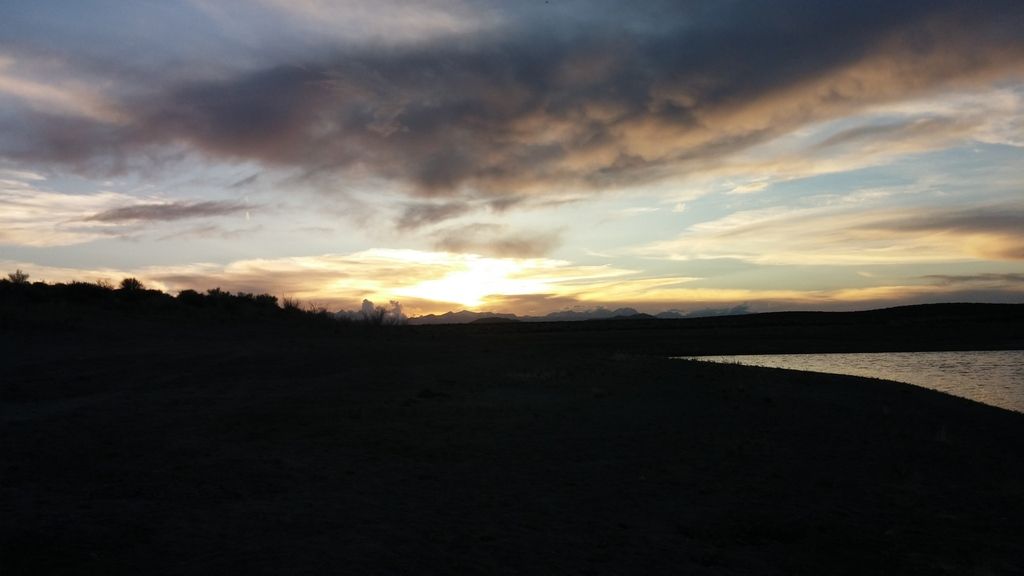 Tuesday morning hit up Silver Lake one more time and again nothing. My brother did farm 2 so I blame him for not getting any. So for this trip Silver Lake 1 – Brown Family 0, but there is a lot of season left yet. Packed up and headed home. As always a great trip up in the Sierra's.