1
« on: June 01, 2017, 10:23:06 PM »
Iíve been looking forward to this trek into the Domeland Wilderness for weeks but it almost didnít happen. In actuality like everyplace else the winter effects just keep hanging on. The previous week I had called both the Kernville and Lake Isabella FS offices and despite conflicting opinions they both agreed that the road to the trail head was closed. The Thursday before Memorial Day one of the two said the road was open so we took the chance and went. There was still patches of snow along the road and even next to the large meadow getting to the trail head. There was no snow in our meadow tho and I was kind of disappointed because I was kind of hoping to make Sierra slushies in the warm afternoon.
Our group as we crossed into the wilderness, Charley, Sarah, Marshal. my wife Debbie, grandson David, and Mike.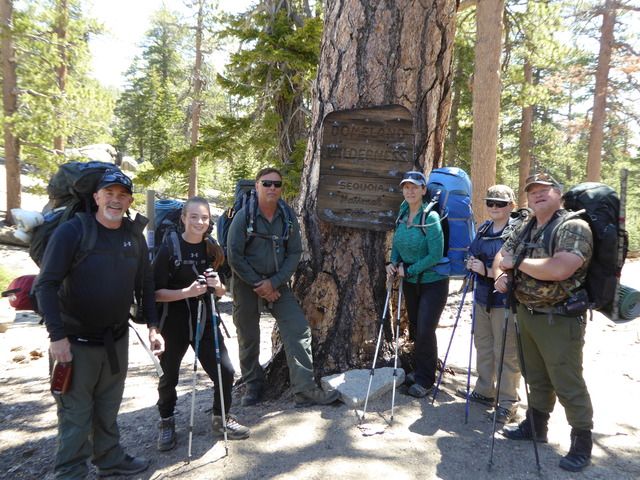 Our first good view into the meadow coming in from the southern TH.
Most of you know how the fishing can be in these little creeks for Golden hybrids. We all had a blast but the real treat was watching the kids. It was just awesome seeing my grandson David get so excited about something other than YouTube videos for a change. He has a lot to learn and understand about fish handling but he is doing better at least.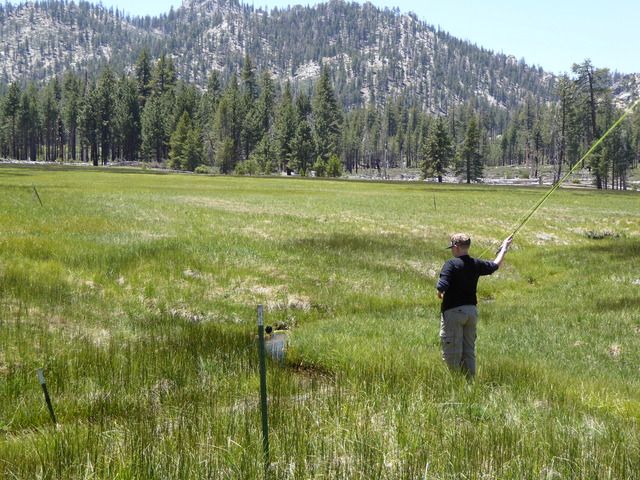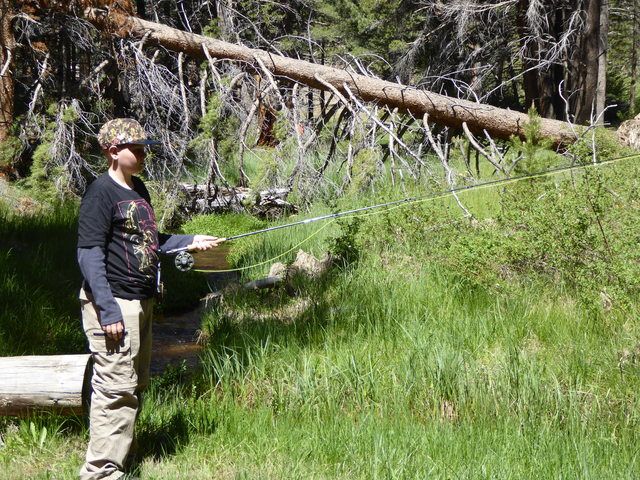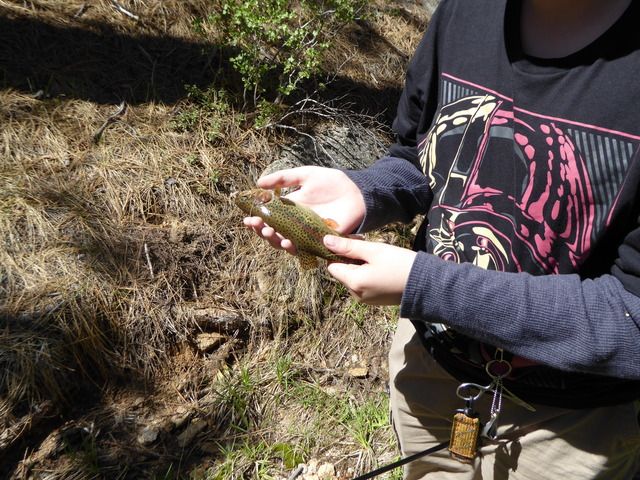 Charlieís daughter Sarah mostly fished with a fly and bubble but she did take my 3wt for a couple spins up and down the creek.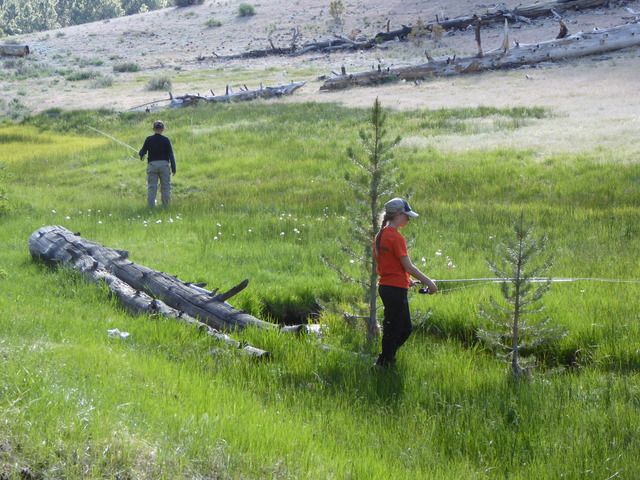 I was surprised at the size of some of the trout. This is my biggest for the weekend but some even a little larger were seen.
A couple camp shots.
I canít say enough about this woman of mine. Not only does she pack her own gear including a little orange shovel she rolls up both our pads and bags on the days we break camp before coming out of our tent while I make her coffee.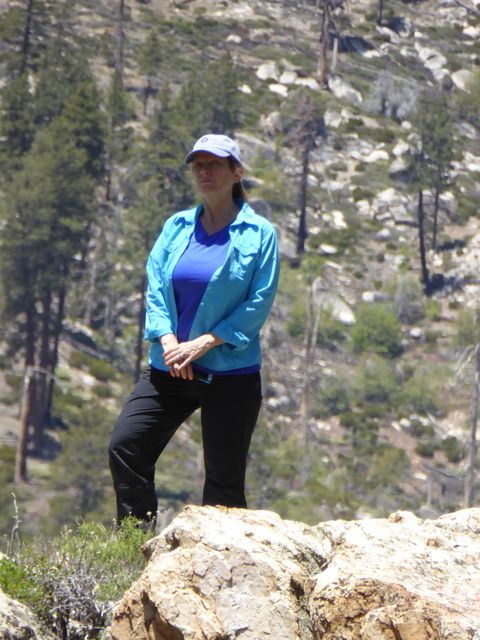 Surprisingly mosquitos were not near the issue as I had worried. I put DEET on at the TH but didnít feel the need the rest of the weekend. Saw quite a few but they werenít biting just yet. I have only had two bites show up so far.
A couple more of the meadow and creek.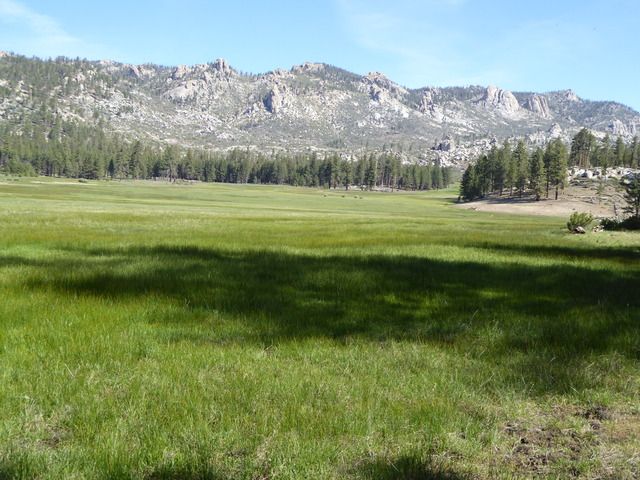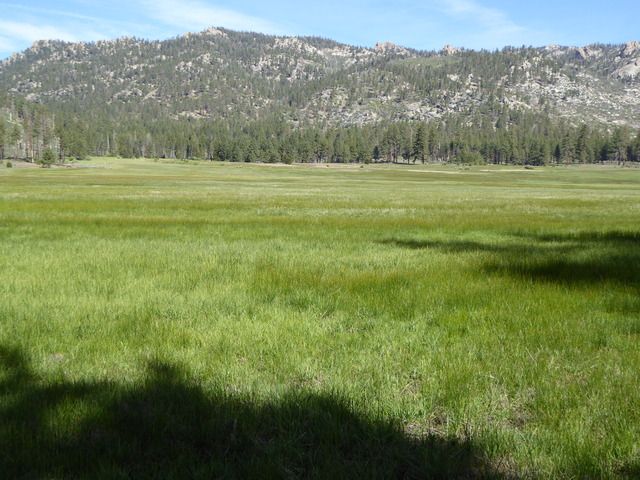 Starting on our way back home after a wonderful weekend in the Domeland.
The Domeland has much more to it than the two Kern Rivers. Lots of meadows and little creeks with wild trout to be found. We just need to get out there and find them.